Hacking
uMobix Review | What is this parental control and how does it work?
With the uMobix mobile tracker you will have everything you need to make sure that your children surf the web safely. And since it is a completely legal tool, you can use it without problems for parental monitoring of your children.
Pros of uMobix:
free trial
Easy installation
Monitor the entire device
Our assessment and Opinion about uMobix
At Citeia we know that the responsibility of parents in caring for their children should not be taken lightly, due to the danger of online predators, encountering inappropriate content, cyberbullying or mobile theft.
Therefore, it is extremely necessary parental control applications and we will detail one of them. We also leave you an article that explains how to get rid of parental control. uMobix is ​​a very useful aid to monitor the activities of your children when they use the mobile, whether it is in calls, text messages, their applications or activity on the web. It is also very useful to locate a cell phone since it is a very recurrent case in these times, among other utilities that we will show you here.
It's not about spying on your children, uMobix gives you the peace of mind of knowing your children's activities without feeling harassed or overwhelmed. In this guide, Citeia will teach you how to use this app and keep your kids safe for as long as possible. We will start by telling you what uMobix is, as well as its operation, advantages and user guide.
So without further ado, !GO FOR IT!
What is uMobix?
uMobix is a mobile tracker with advanced technology and functions that allows you to monitor the activities carried out on an electronic device. As a parental control, it is extremely effective, so if you are a parent and you are looking for a way to monitor your children, this is the best option for you, since you will be able to monitor what they do on the Web, on social networks, their calls, messages and other things that you will see throughout the article.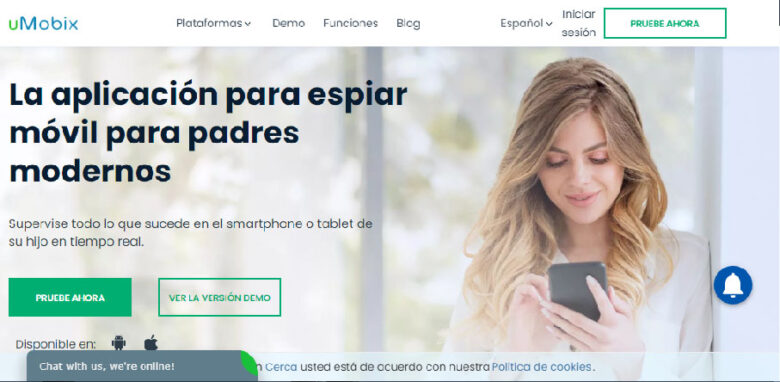 You may be worried that your child has a bully at school. Perhaps you suspect a friend that you know is not good for him is harassing him to do bad things. Or maybe you just need to know how much time they spend on their smartphones instead of busying themselves with homework and assignments at home or school. Track the mobile since your child has lost it. Don't worry, for all that and more uMobix will help you.
uMobix has quite affordable plans and prices for any user's pocket. Next we are going to show you the different plans with their prices and the duration of each plan, so that you can choose the one you like the most.
What are the plans and prices for using this tool?
uMobix has quite affordable plans and prices for any user's pocket.
Next we are going to show you the different plans with their prices and the duration of each plan, so that you can choose the one you like the most.
uMobix plans and prices
For one month of the complete package you will pay us$ 49.99.
3 months of the complete package costs $29.99 per month for a total of us$89.97
For 1 year of the full package you will pay US$12.49 per month for a total of US$149,88.

Advantages of uMobix
uMobix provides you with the best call and text message checking tools. No more unwanted calls from school bullies or unfriendly text messages from bullying rebels. And if you want to correct your son for spending too much time on the phone with his friends, we invite you to check out the trial version of this tool.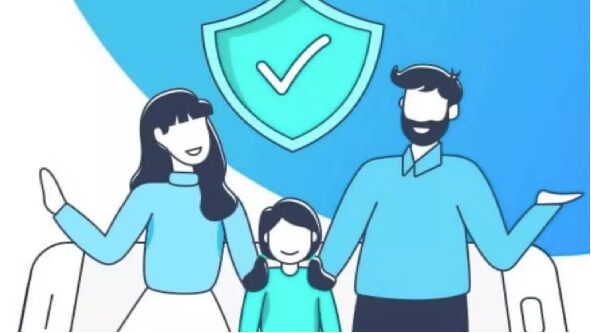 In addition, uMobix makes it easy for you to see the social media activity your child has. It is true that the networks are fun, however, if you are not careful they can become an addiction and a considerable source of harassment and content that is not suitable for them.
In that regard, uMobix can monitor all the most popular social networks and instant chat Apps, such as Facebook, Instagram and WhatsApp, Tik Tok .. That way, you don't have to rely on your kids to tell you what they're doing on their devices. With this parental control app, you have control in your own hands.
All these highlighted features and the rest that uMobix has can be located within a keylogger, that is, a software that saves everything you write on the keyboard of your mobile or PC, within the tool to be able to monitor everything easily. For example, GPS cell phone tracking to help keep your kids physically safe, you'll find it there. Don't worry, this control panel is simple to use and quite intuitive. This way you can locate your cell phone.
How does uMobix work? | Features and highlights
Surely after reading the description of the platform you will want to know how uMobix works. Don't worry, we are going to explain in a simple way what the most outstanding functions of this tool are.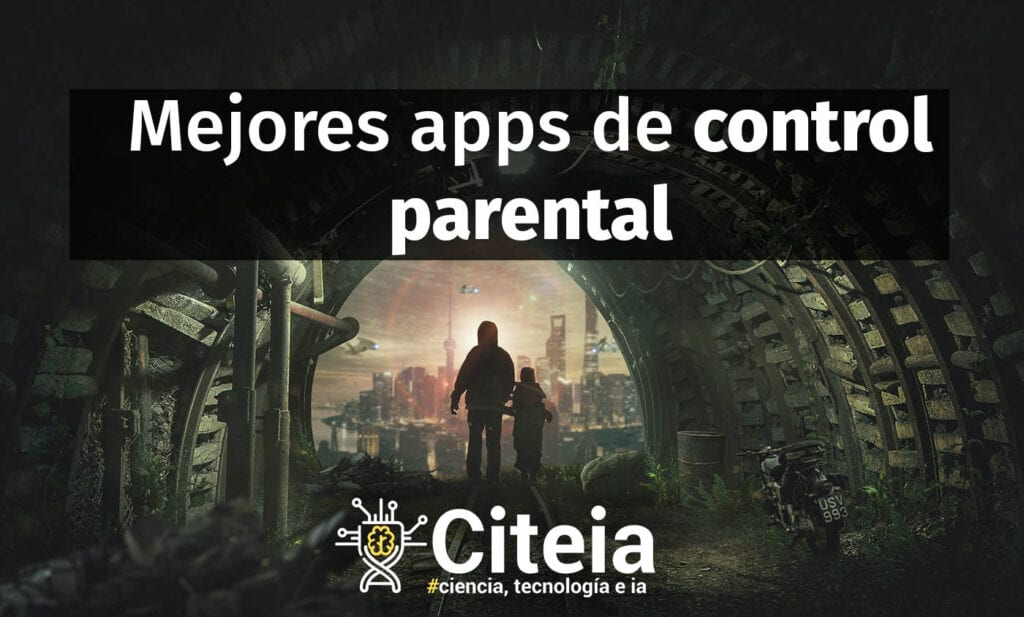 Discover the best parental control Apps that exist on the Web here in this article.
board section
Here you will find sections with updated information about the device of the person in question. The first section is from Location, where you will know the places you have recently visited on the map. Zooming in and out will reveal more information. This section is very important when it comes to locating your cell phone in case of loss.
GPS location
uMobix locator for mobile devices has several functions that can be used to ensure the safety of your children at any time. Whether you are going to school or with friends or many other occasions, uMobix can help you avoid any danger that may arise by showing you its location in real time.
call monitoring
After the locations, we find small Most Frequent Calls, Most Frequent SMS and Last Added Contacts sections. You can filter the search within the most frequent calls and the most frequent SMS based on incoming communications.
Another feature added to uMobix call monitoring is Click to Block. By pressing this option you can remotely block the information that you do not want your children to be in contact with. uMobix makes it easy for parents to have control of your children's contact list, granting full and unlimited access to the contact list of the target device.
Text message monitoring
Even with the rise of instant messaging and social media apps, texting remains one of the most reliable ways to communicate. It is essential that uMobix makes it easy for you to know who your children are communicating with, or what is being written through text messages.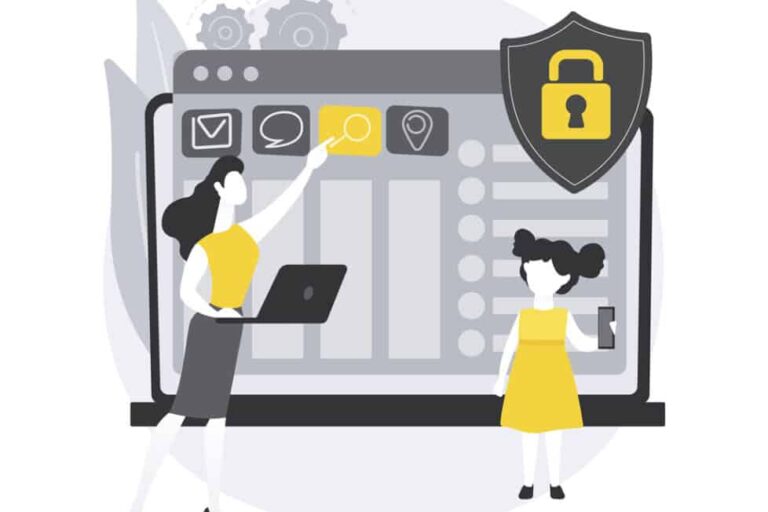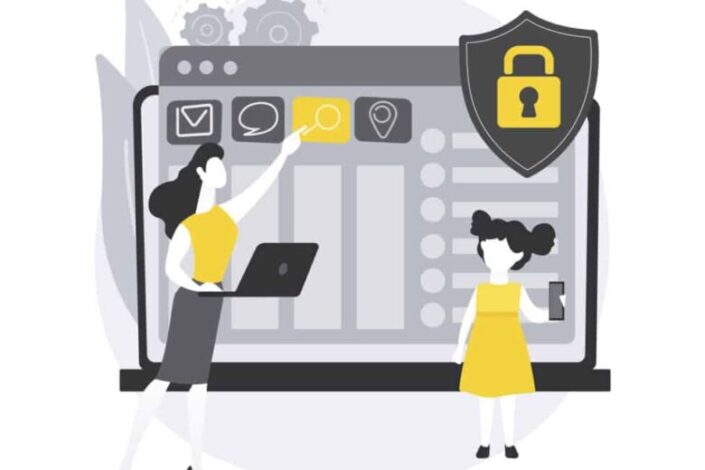 In this tab, you have all the text messages saved on the target device. The text ID, contact number, last received message and last sent message are displayed. Once inside, you can see the conversation itself, with the date and time of the message. You can also block a contact from your mobile SMS inbox. This will prevent him from typing a message to your child again. Just hit the red "Tap to Block" button located between the "Contact" and "Chat" tabs.
Contacts
In this section you will find all the data referring to the phone contacts. It collects information from the user's agenda and the phone calls they have had and made.
Scroll right to see the full list of contacts. In the list, you can also see if a contact exists or not in the user's address book. This information is displayed in a separate column called "Status".
To view recently added schedules, go to the control panel at the top of the menu and check the list in the left section. Above the calendar, you can see when the data was updated. To update them, click the period arrow icon.
Web browser
Ensuring a safe and interesting environment for the digital life of children is a fundamental part of the responsibilities that one has as a father or mother. Knowing what searches your child does will keep you aware of any danger that your child may have within the network.
When we talk about browsing the Internet, we should never think that the content will always be healthy, since there are innumerable dangers on the Internet that normally the youngest do not know how to identify. The reason for this is that, As children are inexperienced, they do not realize the risk that any activity may entail and they do not know how they can protect themselves from a stranger.
To ensure that you can see your child's online searches, you must enter the browsing history with the browser utility. uMobix that makes it easy for you to follow the monitoring history. With this option, you will be able to follow search requests, the websites visited and everything that your child does with the browser.
With the information that you will have access to thanks to this feature of the application, you will be able to discover in time if your child is harassed or has had access to adult content.
Messaging apps
uMobix is ​​an amazing application that records, stores and examines data from messaging apps in a light and efficient way, allowing you to read messages without the need to root or jailbreak the device wanted. On iOS devices, you are only required to provide the iCloud ID and key of the iPhone you want to track; you do not need to install any type of application. In the case of Android, you will have to install the software to be able to track the messages.
This feature allows you to access these applications:
Skype
WhatsApp
Messenger
Line
Telegram
Hangouts
Viber
You can view the sent and received text messages, read the text messages online, and recover deleted text messages and contacts.
Photos videos and other data
Using an exclusive technology, with uMobix you will be able to have access to all the images of your child. In the "Photos" tab you will be able to see all the photographs archived in the library, giving you a detailed view of all the files with their names and data. All images are saved in your user space in their main version.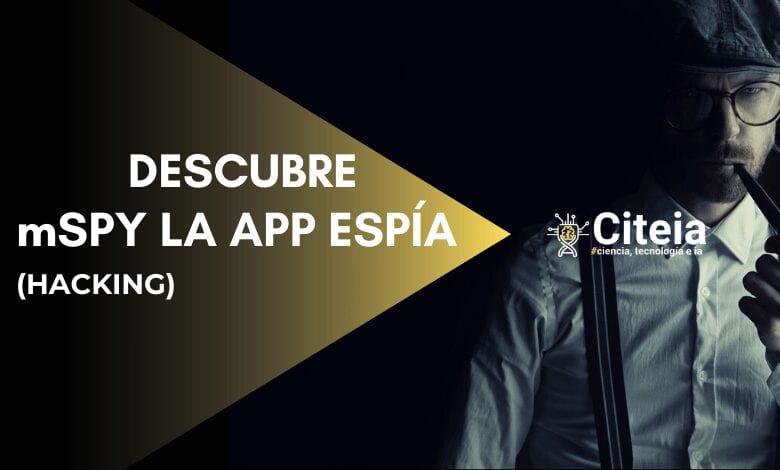 Learn everything there is to know about mSpy so you can use it for parental control.
One of its best features is that you have access to all the videos of the device you are tracking. It doesn't matter if your child already deleted them or if they were sent via Bluetooth or any other platform. You will even be able to play videos from the uMobix platform.
As well you can sort them according to the date of creation to know which are the newest photos or videos. You will have access to this feature by clicking next to the created category. Only some of the tracking apps offer this option, which can be easily added with the recording capability of uMobix.
To find the gallery, go to the menu bar on the left, in your user space. Press "Photos" to see the user's entire library. Scroll down and to the right to see the full collection.
The list of videos is in the "Videos" section below. The lists are accompanied by the name of the files and the time records. Press play if you want to watch the video, you will see a rotating circle for a moment, and then the video will start.
Step-by-step guide to start using uMobix correctly
Now that you know how uMobix works and you know the most outstanding features and functionalities of this tool, it's time to show you how you can start using it to take care of your loved ones. Follow these simple steps and you will see that in no time at all you will have everything you need to use it.
Step 1: Register
To start the registration you have to choose a subscription plan and at the end of the payment method, according to your convenience, you will receive the email with your username and your previously chosen password.
Step 2: Installation
If you use an Android device, you need to install the application on your child's mobile. In iOS devices it is not necessary to obtain the software, it is only enough to have the iCloud credentials of the device in question in your user account.
Step 3: Supervision
When the account is activated, you just open the app and wait for the necessary data to arrive to stay up to date and take care of your loved ones.
FAQ
You probably have some doubts about uMobix, if this is the case, don't worry. Next, we are going to answer some of the most frequent questions that people ask themselves when considering hiring this service.
If you have more questions, you can leave them below in the comments and we will gladly answer them.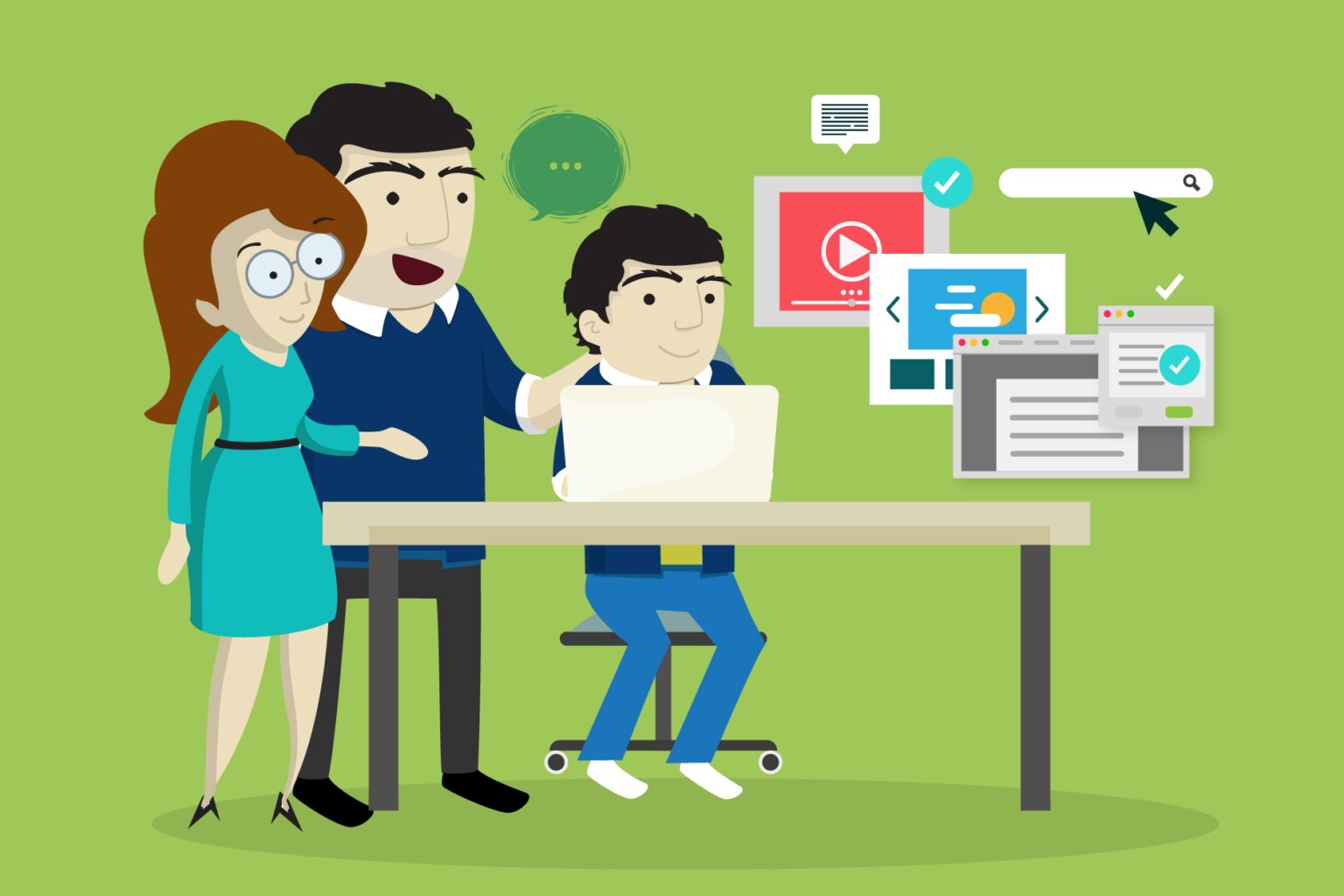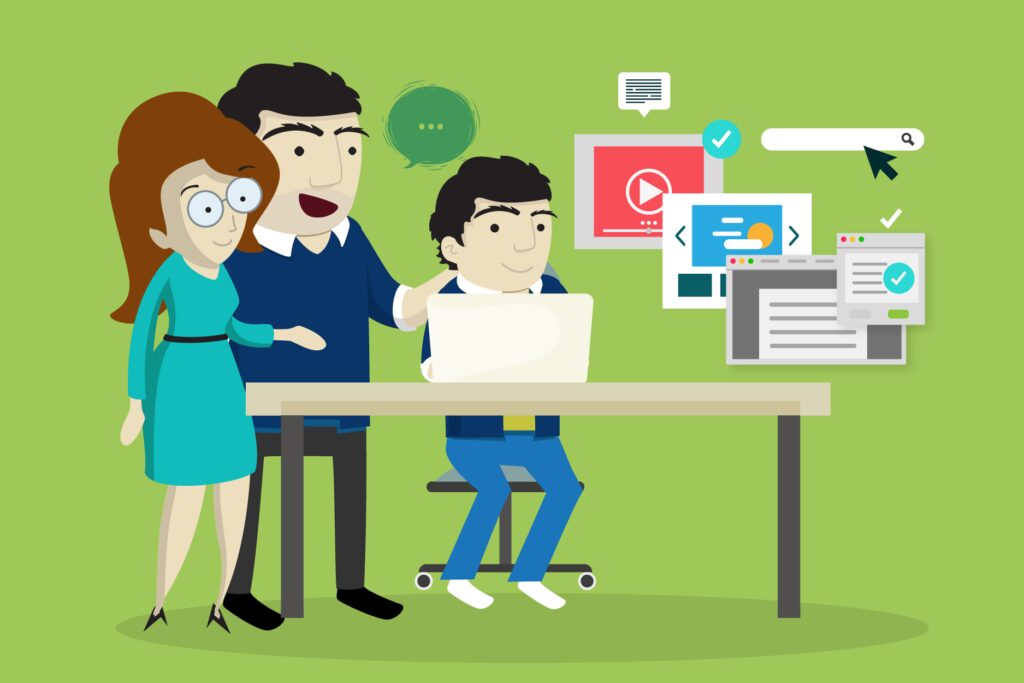 What devices are compatible with uMobix?
uMobix works well on both devices Android as in iOS. For Apple's mobile platform, uMobix guarantees quality performance for all editions and models of iPhone. Also, it works on other Apple platforms, like iPads.
uMobix is ​​also compatible with Android tablets and phones running at least Android 4+. If you want to be sure which Android you have, you can check by looking for the exact model of your phone on its website or in the characteristics of your cell phone.
As you can see, the more months you contract the service you can enjoy a better discount for the tool. Take advantage of this discount right now and sign up for the service for one year so that your children are protected from any inappropriate content.
Where to download uMobix?
Unfortunately the uMobix app is not available on the Play Store, so downloading it can be a bit confusing for some. Downloading uMobix is ​​very simple, just enter its official page with your username and password, there it will give you the download option and you can install the cell phone tracker on your device.
How to install and configure the app?
One of the most rigorous points of the subscription to a spy application is the installation of the application on the target phone. On Android, the installation of uMobix is ​​not very complex. Most of the spy apps require you to go through numerous technical processes to successfully setup the app. Even with rooting the phone. uMobix doesn't require any of that, and each step is carefully taught.
On iPhone, however, installing uMobix can be a really big problem. For one thing, the 2FA code sometimes takes a long time to arrive, so when you finally type it in, it just gives you an error because the code has already expired.
Also, the success of the installation is mostly dependent on the uMobix servers. If the servers are fully loaded, the verification of each step will take a long time. However, some of these steps may fail, making the process more tedious and long.
The unique virtue of uMobix installation development is that each step is detailed from the start so you always know how close you are to the end. Requirements are highly visible and understandable, which makes installation simple, even for beginners or non-tech savvy people.
How to add a device?
You must physically gain access to the target device, enter your credentials if necessary, and install the program. It will only take a few minutes. Once the program is installed on the target device, the system will start uploading all the data to your control panel.
It is necessary for a spy app to be installed quickly, because, most likely, the access time to the target device will be limited. The average installation time of a spy app is five minutes, although it will depend on the device in question and whether the necessary credentials are at hand.
Is it worth using uMobix?
To finish, we will leave you our opinion about these platforms so that you can have certain criteria before deciding whether to use it or not. We will try to give you an objective opinion of uMobix so that you can more easily decide if this tool is for you.
After examining the different functionalities that uMobix provides for Android and iOS devices, we can assure you that yes it deserves its use. Although iOS is more limited than Android, this app is used to verify the content that your children see on the Internet, in addition to knowing how to track a mobile phone in the event of its loss.
We consider it necessary for the care of your loved ones. When it comes to caring for your children, it doesn't hurt to be a little vigilant.
Of course, there are many options on the market, from cheaper apps to much more expensive ones. However, uMobix offers you everything you need to take care of your children in the sea of ​​the Internet.
It is up to you to study the options that this company provides you so that you can see if uMobix is ​​for you, but for our part we had a good user experience when testing the tool. We hope that this guide has been useful to you and that you have everything you need to use it.
uMobix Reviews
Have you already tried uMobix? Now it's your turn to leave your opinion in the comments to help other users.