Hacking
Technology
⚠️ How HackRead a Facebook profile IN MINUTES [PROTECT YOURSELF]
Learn about the most used methods for hackear facebook
Here you will learn the easiest ways to hackhear facebook, it is much easier than you think. I invite you to read these simple methods that also serve to prevent someone from being able to hackear any social network or platform. You will learn to be protected from hacking.
First of all, it must be emphasized that this article is intended for our users in a totally academic way.
It should be considered that depending on the laws of each country, this can lead to fines and up to 2 years in prison. Hacklistening to someone's facebook is illegal.
In order not to make the activity longer, we go straight to what was promised. After this you will be an expert in obtaining some data and power hackear one or another Facebook account. We recommend that you only use them to hackCreate your own accounts in case you want to try any of the methods.
For what networks are the methods of hacking exposed below: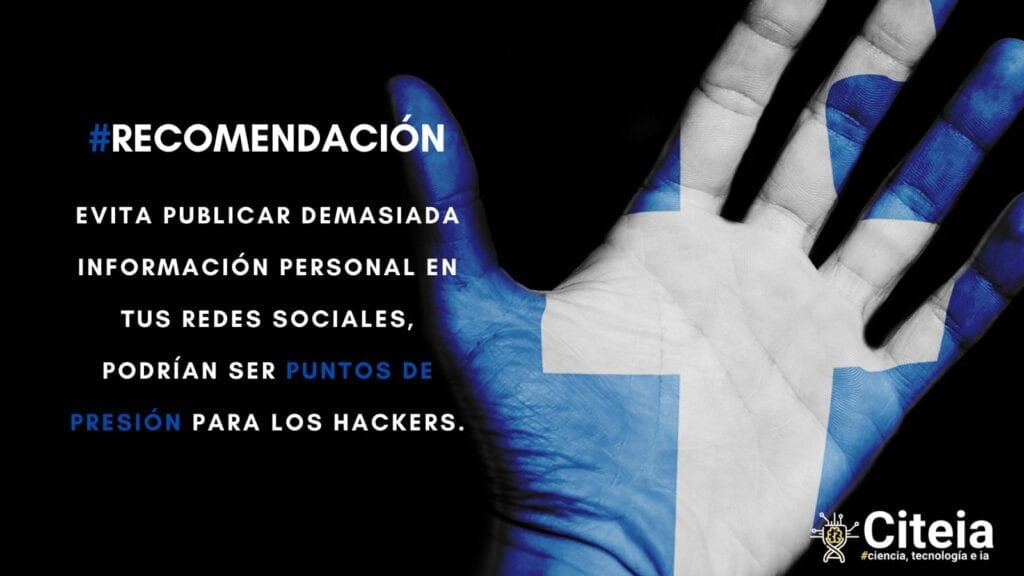 Tools used for hackear facebook
Before starting with the tools, we see it strictly necessary to inform you that currently there are hundreds of pages of hackfalse ing who seek to scam users by promising hackear. Some of these pages use PDFs to position themselves in the first results of Google and earn money by moving scams related to the hacking Pay special attention to the url addresses to which these PDFs send you, if these URLs are hackeater o newdrake get out of there immediately you are about to be cheated.
These pages use fraudulent fetch methods to stay in Google's index as trustworthy, but they are not. Formerly there were pages like Xploitz Rulz or Loshteam that they did serve for hackear (were potentially illegal) so now, hundreds of internet scams since these have been closed.
Some signs that a website or application is fake are:
They do not have a trusted web address or privacy policy.
They use misleading language or promise impossible results.
They ask for personal or financial information.
They do not have an established reputation or good reviews
They are unofficial pages or applications of Instagram
If what you are looking for is any of these fake tools, you will not find them here. We will show you Methods of hackreal ing so you can learn how it works. Similarly, we have drawn up a guide to learn how to detect pages for hackfalse ear.
In the guide we analyze examples and see how to know if they are true. These pages often ask you to fill out advertising surveys to hackear Facebook or hackear tiktok for example, or the social network in which they focus. They are potential scams that seek to steal your data, your money, or make you part of spam lists.
It is important to avoid these fake pages and apps and use only the official ones or those recommended by security experts. It's also important to take steps to protect your personal and financial information, such as using strong passwords and not sharing sensitive information with any unknown websites or applications.
-How hackear Facebook with Keylogger
In the same way that you can hackcreate an Instagram account With the Keylogger tool, we can get it on Facebook. But, What is a Keylogger?
In the computer world and hacking, this is one of the first tools used by the so-called hackers. It consists of software like uMobix, mSpy o eyezy, which spies and captures what the owner and potential victim writes using their keyboard on devices such as tablets, computers or mobile phones. The Keyloggers y Spy Apps They are two different things, although a Spy or Parental Control App offers the same as a keylogger plus additional things.
Recommended Keyloggers (Only for legal use):
This data can be reviewed in real time depending on the quality of the Keylogger, it can even take screenshots of the user who is the bearer.
It is a very effective tool for hackers and highly dangerous for those who are unaware of the topic of computer crimes. This is capable of obtaining data records of access to social networks such as Facebook, Instagram, e-mails, and even credentials for access to different online banking services or anything you can imagine. Later you may be interested in reading how to recover a facebook account without email or phone number.
It depends on what the person infected with the malware uses on the device. In some cases, Keyloggers tend to disguise themselves as parental control applications in order to evade illegality. We talk about it below.
To be sure that you will not be the victim of some malicious person who wants, for any reason, hackEarning your Facebook account, it would be helpful if you knew how this tool works, which for some is very useful, while for others it represents a great danger.
We leave you an article about what is and how does a keylogger work, its legality in countries like Spain or Mexico and everything you need to know about this malware. If, on the other hand, you want to test its operation, create one and learn how to use it, here below we leave you a guide to be able to create your own keylogger for hackear facebook.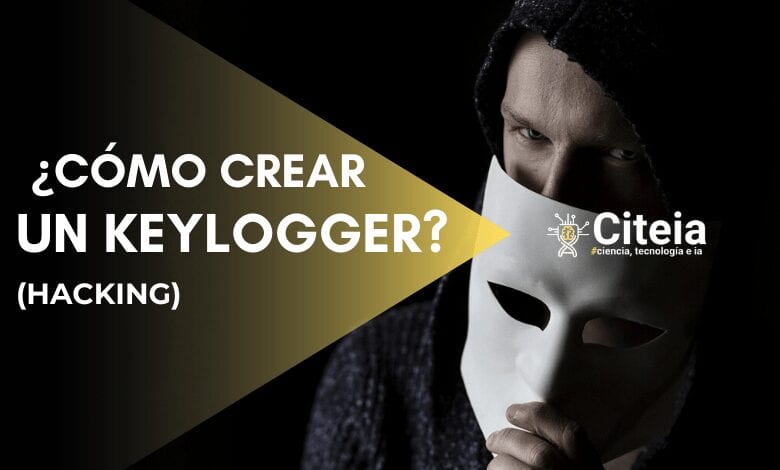 Before moving on to the other method, to prevent and protect yourself against the method of hackeo with Keyloggers, you can review our last post: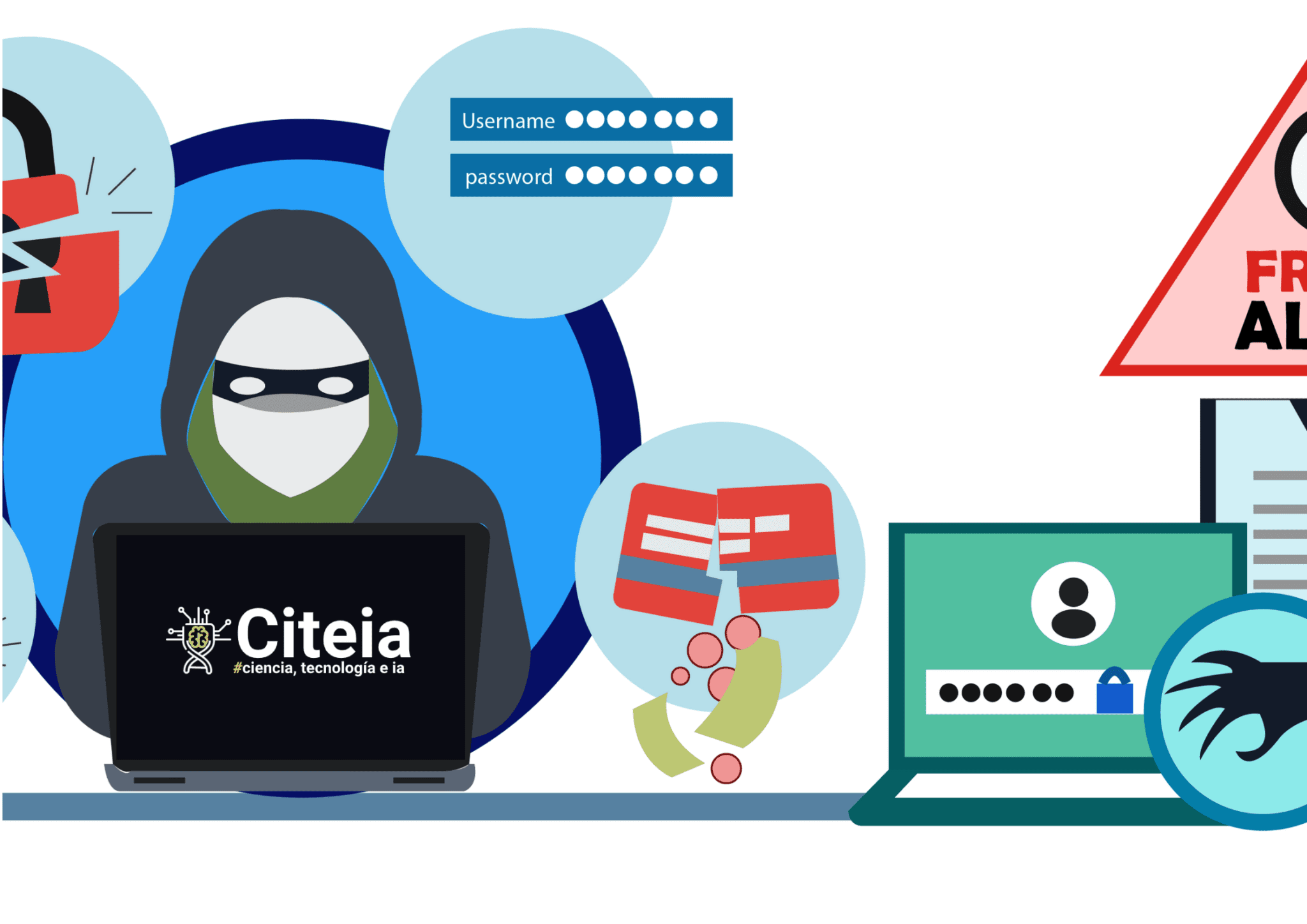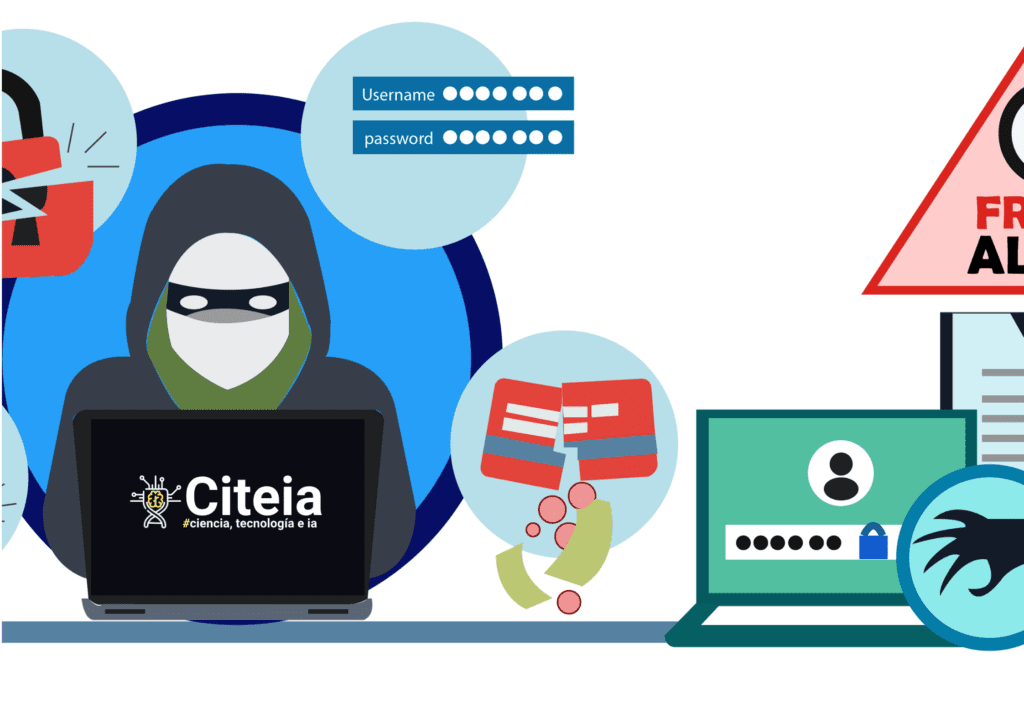 -How they can steal your data through SNIFFERS, be careful with public WIFI networks
Sniffing is a data collection technique that used to intercept and analyze network traffic. It is a form of network espionage that allows attackers to obtain valuable information such as passwords, credit card numbers, and other sensitive data that is transmitted over a network.
There are several tools and software used to perform sniffing, and they work in a similar way: they intercept and analyze network traffic through a network interface, such as a network card or wireless network device. Some popular sniffers include Wireshark, tcpdump, and Cain and Abel.
The way sniffing works depends on the network protocol used. In the case of TCP/IP networks, the sniffer can be configured to listen for all packets that pass through a specific network interface, and then analyze them for valuable information. The sniffer can filter the packets to look for specific information, such as IP addresses, usernames, and passwords.
There are several ways to protect yourself against sniffing, such as using encrypted connections (such as HTTPS), using virtual private networks (VPNs), and properly configuring network devices to prevent them from being vulnerable. However, sniffing will continue to be a constant threat, especially on unsecured or misconfigured networks. It is important to be vigilant and take steps to protect your information and devices.
In this article we give you the best recommendations to avoid being hackUsed by sniffers when connecting to a public WIFI network:
-How hackear Facebook with saved passwords
Usually at the time of logging into one of our accounts, browsers request your authorization to store our passwords. If you have been able to figure it out, this is one of the ways to obtain data for hackear your Facebook account.
In order not to confuse our day, we access the facility for browsers to remember our passwords so that we do not have to mark them over and over again to log in, Right what is so? Well, you do not know the great help that you are giving to any hackst.
If you are not one of those who authorize browsers to store your passwords, congratulations! Most of those who do, typically use the same password for all of their accounts. Hence easily a hacker getting one, maybe i really am getting all.
The main functions of Parental Control Apps is monitor children's device use, but these applications have a serious danger. used by a hacker, it will allow you to have information about what is done on the keyboard of any of these devices including the conversations that are had.
Also through this method, you can see the call log (incoming and outgoing), the different applications on the mobile, among other data that remotely will reach the hands of the hacker. A more than valid method to be the fruit of hacking by your own partner or a person with access to your device.
To inform you well about this, we leave you a list of the best parental control apps. On the other hand, in the case of being conditioned by one of these applications we can also teach you to hackear parental control on various devices get rid of parental control.
If, on the other hand, you want to skip the previous analysis to obtain a personal opinion, we leave you an article on the most used parental control application for hackear Facebook or any other social network. In the article you will see his operation, characteristics and how to start it.
-How hackear Facebook using an Xploitz / Phishing
This method is also very effective and in fact is the most relaxed. You may have heard of this method as a way to hackear facebook by url or link. It is used in combination with Social engineering for better efficiency. The Xploitz It is a forgery of a log-in page with an identity theft of the company with which it is attacked. Through this, the identity of Facebook could be impersonated, for example.
Currently there are web pages dedicated to applying this method of collecting confidential information from users of social networks. These pages duplicate the Facebook Log-in, in such a way that the user when entering the login data in the false login, will be stored within the database belonging to the account of the hacker, allowing hackear Facebook without any app or installation on the victim's device.
The simplicity of this method is that it is only necessary for the victim to enter their login data, sending them the email or contacting them with the link provided and that's it! Surely you have come across many types of these messages since it is the most common to make a hackeo on facebook.
If you are interested in combining the Xploitz method with the Social engineering to increase the possibility of hackEarn the Facebook account or another, here below is our article on how to learn, to make the two methods an excellent tool.
Watch out! Don't fall for scams
The methods shown above are methods for hackear facebook. There are also fraudulent web pages that are "sold" as tools of hacking, they force you to see advertising offers or conduct surveys in order to hackEarn your Facebook account or other social networks.
Be careful, they are false in 99% of the cases, we already talked in an article about it. Pages for hackfalse ear and hackear.me and hackearonline.net, in that article we talked about the scam mechanisms that these pages use to still be false to remain in the top of searches to continue to deceive users and continue to generate income at their expense.
Falling for these types of scams can lead to loss of money, personal information, and even massive spam and junk mail lists.
Protect your Facebook to avoid suffering a hackeo
In addition to taking into account the methods of hacking aforementioned so as not to fall for these scams, there are several points to take into account in order to protect yourself and not suffer a hackeo.
Facebook has a login alert system, which will notify you every time you log in from a new device where you have never connected before. Activate it, you will receive an email in your account every time someone tries to violate it, if they have agreed, you can change your password and expel the individual. It is important that you have it active to avoid having problems of this type.
How to activate Facebook login alerts:
Within your account, access the Security settings.
1- In the upper right part of your computer screen, you will see the menu, click on the arrow.

2- Click settings and Privacy.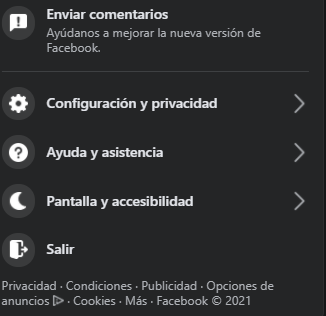 3- Click on Settings.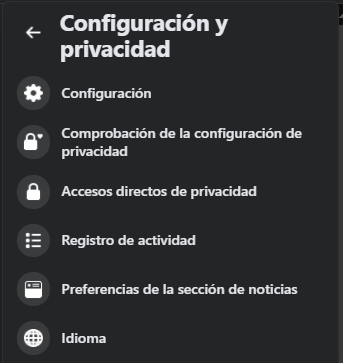 4 Security and Login, and find "Set additional security". Here you can edit it to receive alerts about logins.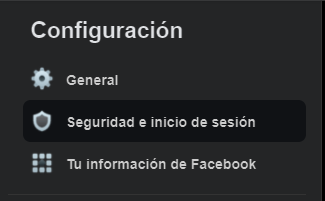 We press the "Edit" button on the right in Receive alerts about logins and that's it.
Here you can also choose trusted contacts to recover your account in the event that you lose access. This way you can also keep your account safe in case you forget your password.
Additional: In the same part of the configuration you will also be able to see in which devices you are currently connected to see if there is someone else there hackeado your Facebook account.

Enable Two-Step Authentication
In the same place as the activation of the alerts, you will find the two-step authentication.

When using two-step authentication you will need to enter a security code that will be sent to you each time you want to log in from a new device. So if someone succeeds hackearte with an Xploitz, phishing or a keylogger will not be able to hackear your facebook. Still there are more methods for authentication.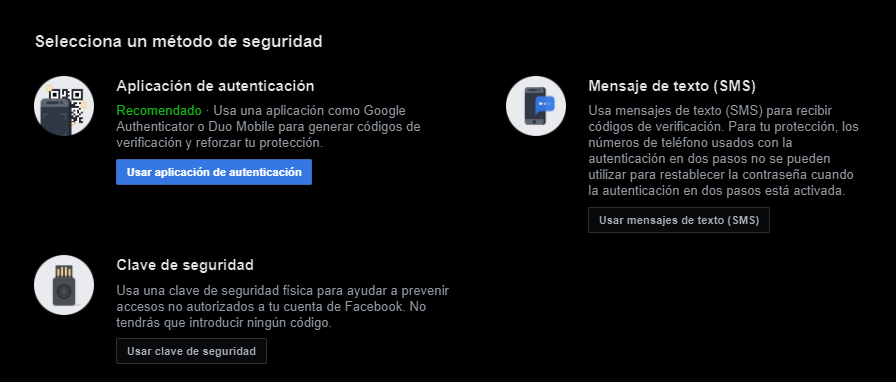 Any of the 3 methods is recommended, perhaps the most comfortable is the text message or the Authentication application.
You can also check the Logins to authorize certain devices where you do not want authentication to be necessary.
Do not connect to public networks
If you connect to public networks that you can find on the street, airports and others, you will be taking probably unnecessary risks. These networks are easily hackeables, and having access they will be able to see ANY information of your device or those that are connected to this wifi network, including spying on your Facebook, bank app or etc ...
Keep in mind that if you have already accessed public networks and keep your Wi-Fi activated, every time your device finds that network will connect automatically. Check the Wi-Fi networks that you have memorized and eliminate the excess ones.
Try to use only your data, domestic or private networks, but never public and free access. Not only would they have access to your information, but also to your device.
Change your password from time to time
We suggest you not use the same password for everything, in addition to using an atypical and secure one. It is also recommended that over time you make changes to your password in case someone has obtained your credentials at some point, although complying with the previous methods it is very difficult for them to enter if it is not through your own device with the use of malware or spyware.
Check connected devices
We have already mentioned this before, both on facebook and instagram, twitter and others will allow you to see what devices are connected to your account, it is important that you check it if you think you may have been exposed to a hacke or from your account. It is also advisable to check it from time to time.
Do not access your account from strange or unknown links
In the methods mentioned at the beginning of the article we have already talked about phishing and xploitz. Never access your account without verifying that the LINK / URL is exact to that of facebook, no matter how much the login page is the same or similar. Avoid falling into some Xploitz, do not click links of fraudulent origin that intend to send you to facebook or another social network where you have an account.
We hope this article will be of great help to you, if you liked it, SHARE it so that other people can also enjoy it. Otherwise, leave us a comment to attend to this request.
Update your applications and operating system to the latest versions
In addition to including functionality in the system or application, updates are usually to eliminate security gaps. It is necessary that you update your mobile to the latest versions of its operating system and also the applications. If any of your applications have a security breach or exploit, they will be able to access your information. You can activate automatic updates or be aware of updating to the latest versions.